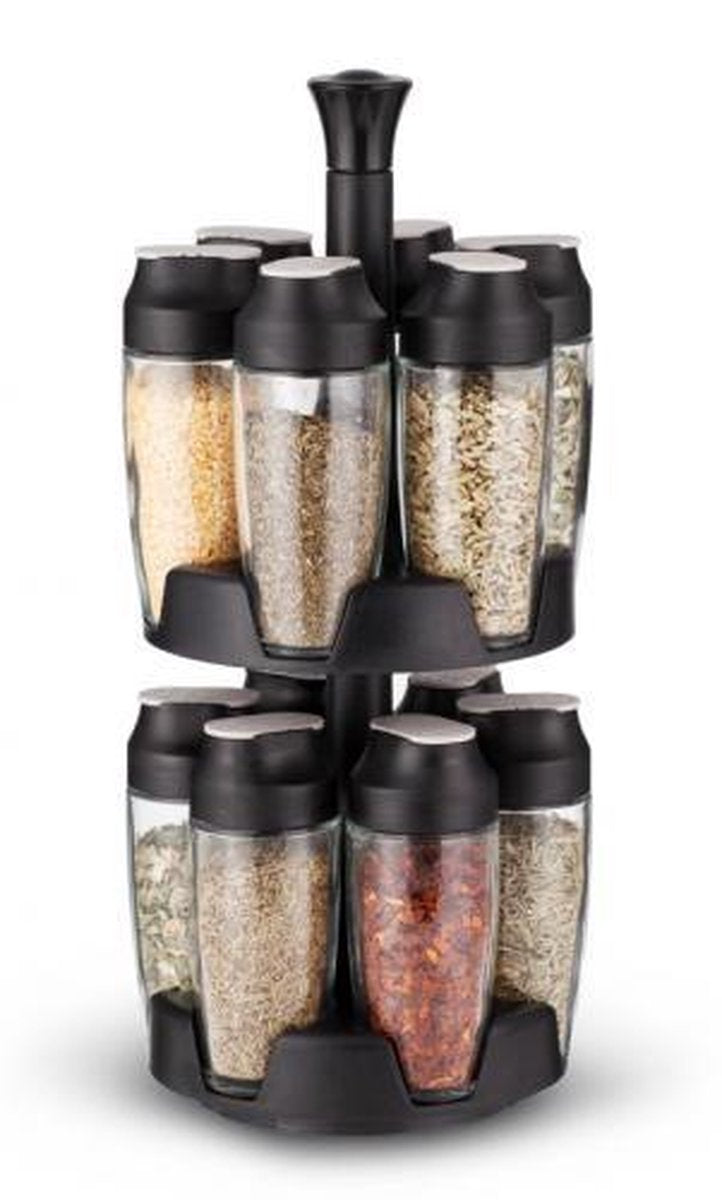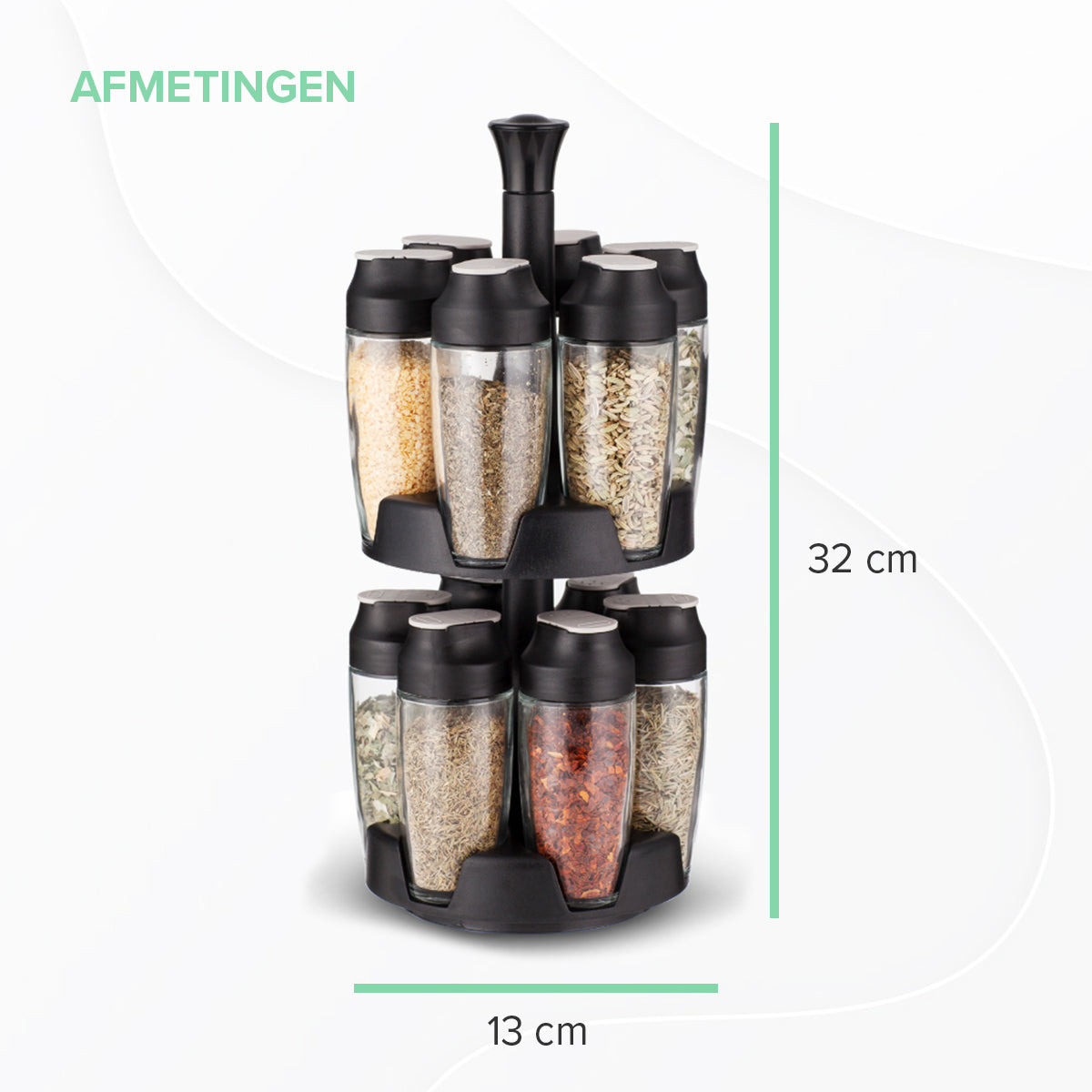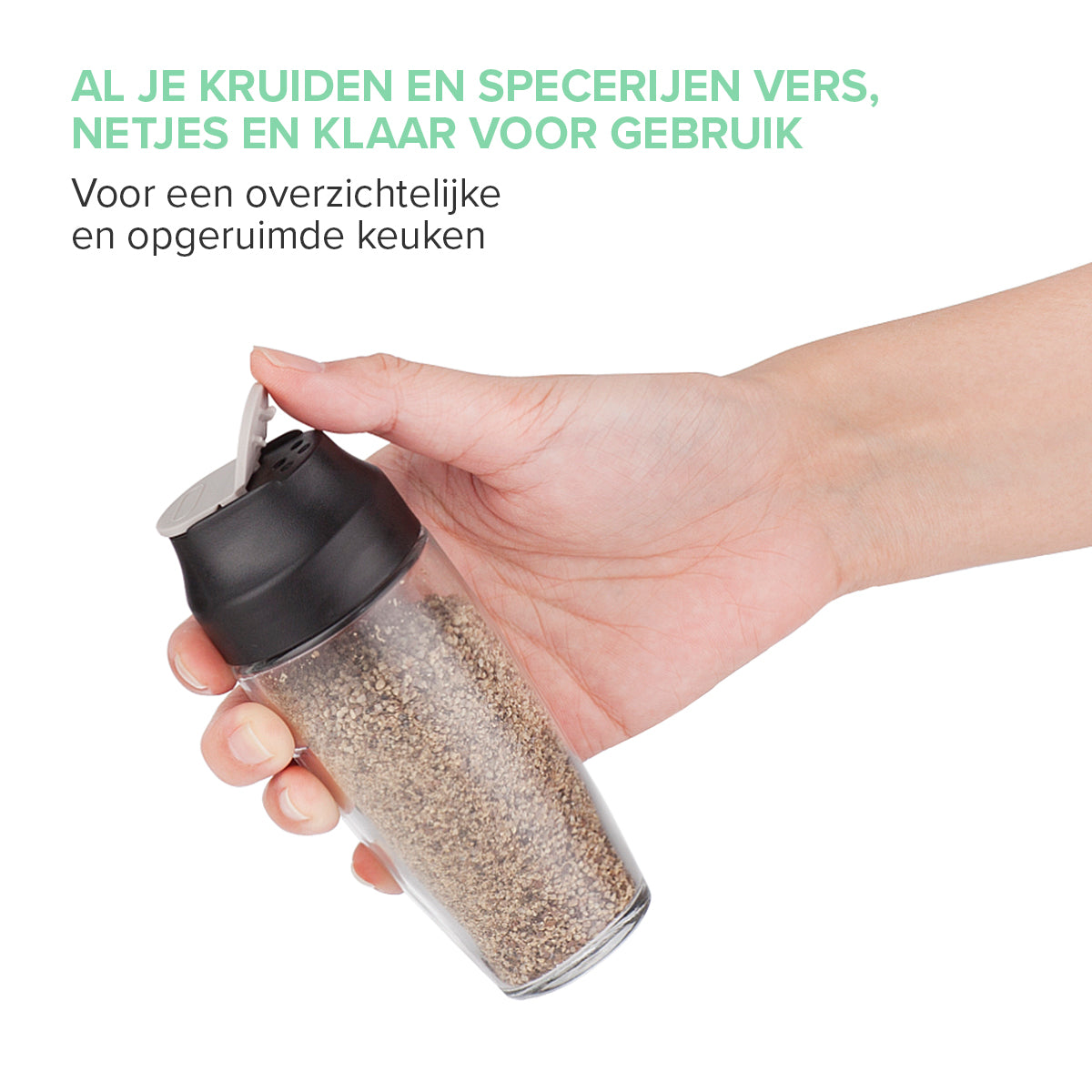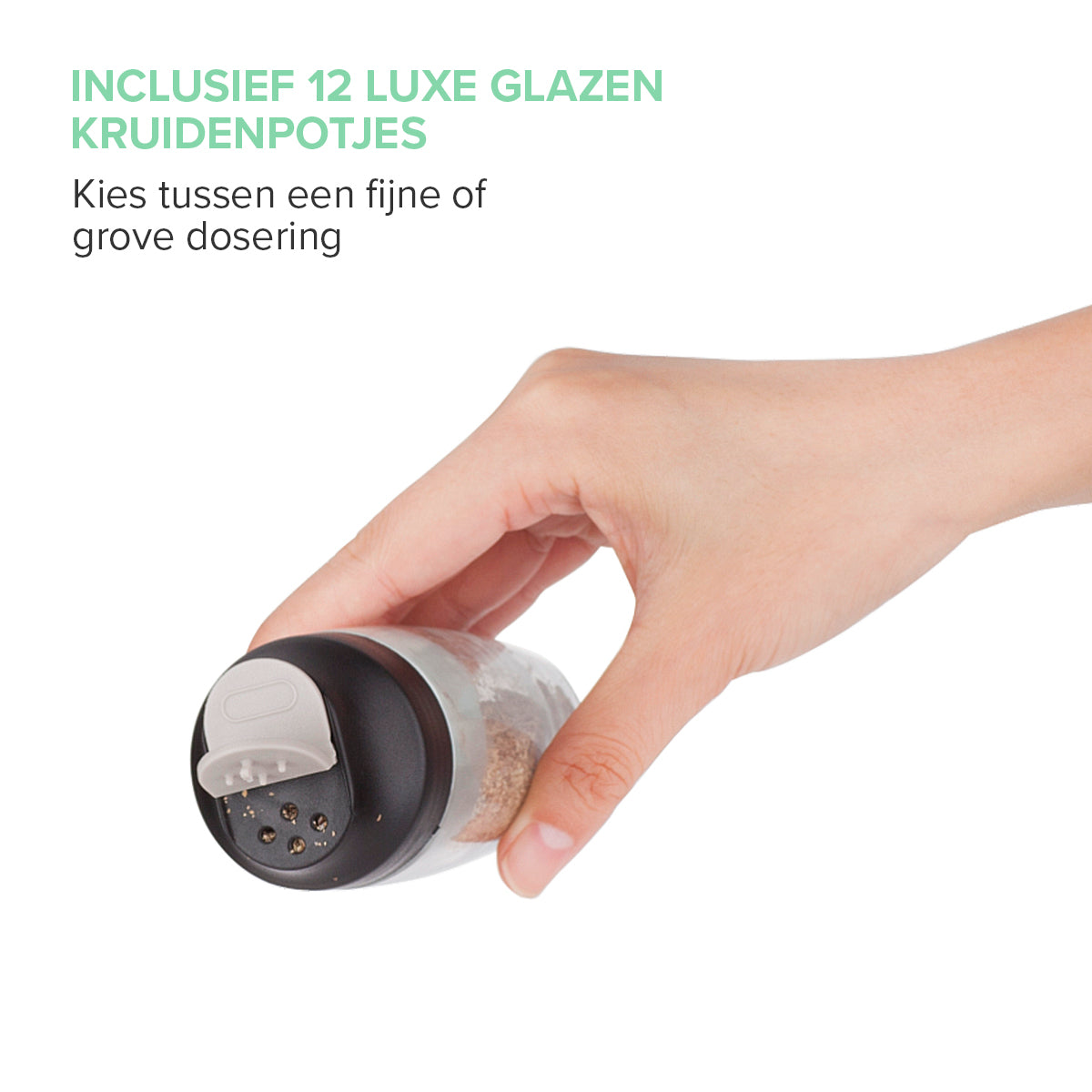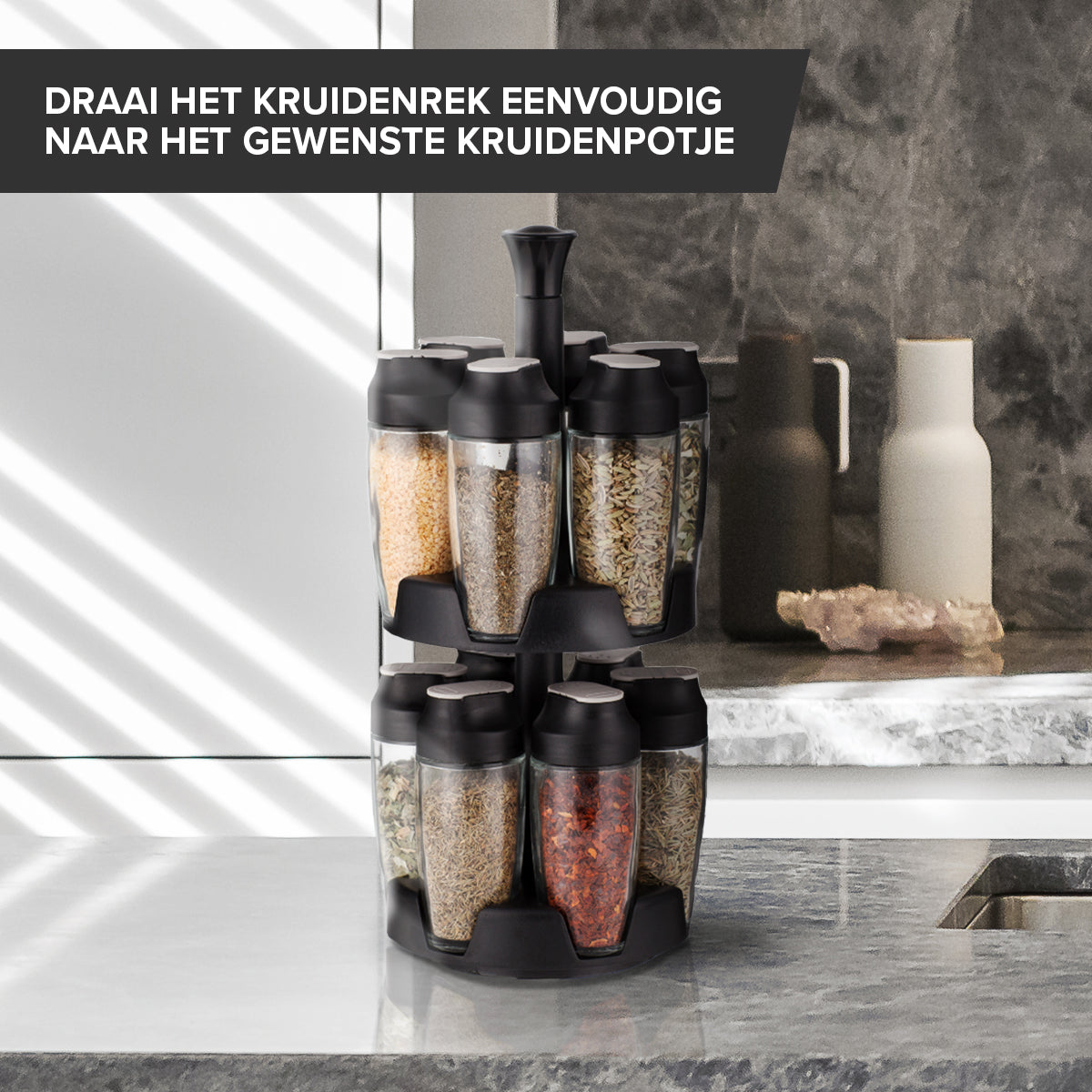 Coninx Spicero spice rack standing - herbal carousel - with 12 glass spice jars
Sale price

€34,37
Incl. VAT
Order before 16:30h, delivery within 1-3 business days
Auf Amazon ansehen
Product Descriptions
Spice Rack Coninx Spicero is Easy to operate with the rotary knob on the top. Turn The Spice Rack To The Desired Spice Jar and Simply Remove It from the Holder.
Equipped with 12 Spice Jars with Mobile AirTight Closure With Rotatable Closing Cap With Which You Can Choose Between Fine - Medium and Coarse Dosage.
Dimensions: 14.9cm x 14.9cm x 32.9 cm
Seasonal Jars of Glass with Plastic Lid
2 years factory warranty.
Without Herbs.

Over The Coninx
We Are A Dutch Company Founded in 2009. We Specialize in High Quality Kitchen Accessories, Where Quality Is of Paramount Importance. WE Try To ProactiveLy Monitor The Wishes of Our Customers and Therefore Use It AS Inspiration for Our Products.

We Distinguish OURSELVES with at Approach That Differs from the Market and Add Their Own 'Touch' to the Products. WE managed to build a Relationship of Trust That Ensures Quality, Design, Innovation and A Good Price Quality Ratio Together with Our Partners.
Specifications


Warranty And Services
Warranty and Service
A 30-day return policy applies to your order.
When you order from us, you can be sure that you are ordering a premium-quality product. We apply a special warranty plan on our products, which are covered for a minimum of two years. The manufacturer's warranty may apply in addition to the statutory warranty, increasing the total warranty to up to ten years. If your product comes with a manufacturer's warranty, you will find the details in the user's manual.
Our guarantee:
A warranty period of at least 2 years
The warranty is effective from the date of delivery
You are entitled to free spare parts for reparation or to a replacement
The cost of shipping will be charged to the supplier and the return shipping costs will be at our expense.
The warranty does not apply to:
Damage due to improper use
Parts affected by wear and tear
Defects or faults that are already known at the time of purchase. If this occurs, please contact our customer service team immediately.